Call for Applications: OLIve-WP 2018 Spring Session
Call for Applications: OLIve-WP 2018 Spring Session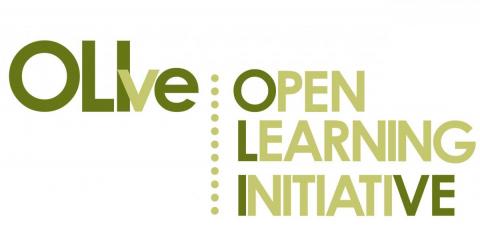 CALL FOR APPLICATIONS - SPRING SESSION 2018
We invite refugees and asylum seekers registered in Hungary to apply to our 2018 Spring Session (February 10 - June 30, 2018). This is a non-degree university program, with classes running for 15 weeks, on Saturdays, at Central European University (CEU).
WHY SHOULD YOU APPLY TO OLIVE-WP?
We have been offering courses at CEU since January 2016. Each session, we accept up to 45 students.
You should apply to OLIve-WP if you want to study in an English speaking environment and be part of a welcoming community. Every accepted applicant has access to the university library and computers, gets a student card and email account, and can take part in the events and activities organized at CEU. Students with a satisfactory attendance and performance record will receive a certificate of completion at the end of the Spring session, during our End-Of-Term Ceremony (30 June 2018).
WHO IS ELIGIBLE?
All refugees and asylum seekers registered in Hungary can apply. Priority will be given to women applicants and those who plan to study in the future. For candidates who have been in OLIve-WP before, acceptance depends on their past performance.
Unfortunately, we cannot accept applicants younger than 14 years.
HOW TO APPLY
Make sure you read carefully the description of the program and courses, and all the requirements for applying to the program
Complete and submit the online application form the latest by December 3, 2017: https://goo.gl/forms/Tiwp5Td8QNId9QYx2 
We will contact you by email if you are selected for an interview, after December 3.
IMPORTANT DATES
If you want to be considered for the 2018 Spring Session, you need to submit your online application between November 16, 2017 and December 3, 2017. This applies to both new applicants AND current OLIve-WP students!
Interviews and assessments: December 11 and 12, 2017.
Final decisions: December 15, 2017
Start date: 10 February 2018 
End date: 30 June 2018
WHAT ELSE YOU NEED TO KNOW:
OLIve-WP is a non-degree program and does not offer automatic entry to CEU or other universities.
OLIve-WP provides a small scholarship to its students, each term. It can also cover the costs of the health insurance for those who need it, for the duration of the term.
If you are invited to an interview, please bring a valid ID with you and your TAJ card or any other health insurance coverage (if you have one).
If you are accepted to OLIve-WP, it is mandatory that you attend all your classes, every Saturday, and complete all the course requirements. After 2 absences, your enrollment is automatically terminated.
The exact list of courses will be communicated to you on 10 February, 2018.
CONTACT
Central European University, Open Learning Initiative
Nador 9 utca, 1051 Budapest, Hungary.
Phone: 0613273000 ext.2857
Email: olive@ceu.edu
For updates on the program, follow our Facebook page CEU OLIve – the Open Learning Initiative 
STRUCTURE OF THE PROGRAM
Tutoring
All the tutored students are automatically enrolled in the following classes:
English (Upper-Intermediate or Academic)
Introduction to Social Sciences
Research Skills and Academic Writing
Academic Seminar
Pre-Tutoring
All the students with an intermediate or upper intermediate level of English, who wish to continue their studies are automatically enrolled in the following classes:
Academic Conversation
Academic Seminar
Elementary and Lower Intermediate English
All the students with an elementary or lower intermediate level of English are automatically enrolled in the following class:
Optional Classes
Introduction to Human Rights Archives
Information about additional classes will be offered at the start of the Spring Session, February 10, 2018.